Our Lineage at KINGJIUJITSU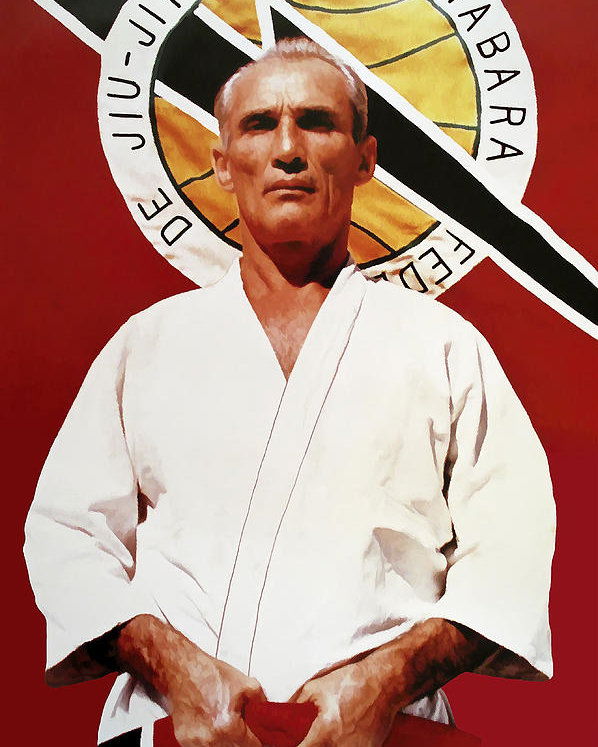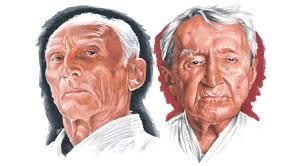 Grand Master Hélio Gracie was a Brazilian martial artist who, together with his brother Carlos Gracie, founded the martial art of Gracie jiu-jitsu, also known as Brazilian Jiu-Jitsu.
Carlos Gracie (September 14, 1902 – October 7, 1994) was a Brazilian martial artist who is credited with being one of the primary developers of modern jiu-jitsu in Brazil. Along with his younger brother Hélio Gracie and fellow students Luis Franca and Oswaldo Fadda, Gracie helped develop Brazilian jiu-jitsu (BJJ) based on knowledge from Mitsuyo Maeda, and is widely considered to be the martial-arts patriarch of the Gracie family. Carlos Gracie acquired his knowledge of Jiu-Jitsu by studying in Belem under Maeda and his students. As he taught the techniques to his brothers, he created a martial arts family with Hélio and with other members of the Gracie family who provided key contributions to the style.
Hélio Gracie (October 1, 1913 – January 29, 2009) was a Brazilian martial artist who, together with his brother Carlos Gracie, founded the martial art of Gracie jiu-jitsu, also known as Brazilian Jiu-Jitsu. According to Rorion Gracie, his father Hélio is one of the first sports heroes in Brazilian history; he was named Man of the Year in 1997 by the American martial arts publication Black Belt magazine. A patriarch of the Gracie family, he was the father of Rickson, Royler, Royce, Relson, and Ultimate Fighting Championship (UFC) co-founder Rorion Gracie, among other sons and daughters.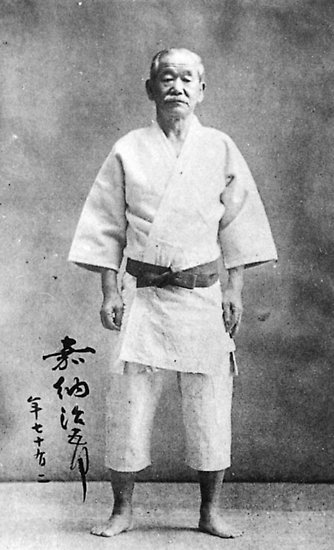 Kanō Jigorō (28 October 1860 – 4 May 1938) was a Japanese educator and athlete, the founder of Judo. Judo was the first Japanese martial art to gain widespread international recognition, and the first to become an official Olympic sport.
Pedagogical innovations attributed to Kanō include the use of black and white belts, and the introduction of dan ranking to show the relative ranking among members of a martial art style. Well-known mottoes attributed to Kanō include "Maximum Efficiency with Minimum Effort" (精力善用 Sei-ryoku Zen-yō)and "Mutual Welfare and Benefit"(自他共栄 Ji-ta Kyō-ei).

In his professional life, Kanō was an educator. Important postings included serving as director of primary education for the Ministry of Education (文部省 Monbushō) from 1898 to 1901, and as president of Tokyo Higher Normal School from 1901 until 1920. He played a key role in making judo and kendo part of the Japanese public school programs of the 1910s.

Kanō was also a pioneer of international sports. Accomplishments included being the first Asian member of the International Olympic Committee (IOC) (he served from 1909 until 1938); officially representing Japan at most Olympic Games held between 1912 and 1936; and serving as a leading spokesman for Japan's bid for the 1940 Olympic Games.

His official honors and decorations included the First Order of Merit and Grand Order of the Rising Sun and the Third Imperial Degree. Kanō was inducted as the first member of the International Judo Federation (IJF) Hall of Fame on 14 May 1999.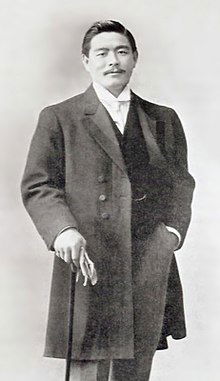 Mitsuyo Maeda (born November 18, 1878 – November 28, 1941),a Brazilian naturalized as Otávio Maeda (Portuguese pronunciation: [oˈtavju mɐˈedɐ]), was a Japanese judōka (judo expert) and prizefighter in no holds barred competitions. He was also known as Count Combat or Conde Koma in Spanish and Portuguese, a nickname he picked up in Spain in 1908. Along with Antônio Soshihiro Satake (another naturalized Brazilian), he pioneered judo in Brazil, the United Kingdom, and other countries.
Maeda was fundamental to the development of Brazilian Jiu-Jitsu, including through his teaching of Carlos Gracie and others of the Gracie family. He was also a promoter of Japanese emigration to Brazil. Maeda won more than 2,000 professional fights in his career. His accomplishments led to him being called the "toughest man who ever lived" and being referred to as the father of Brazilian Jiu-jitsu.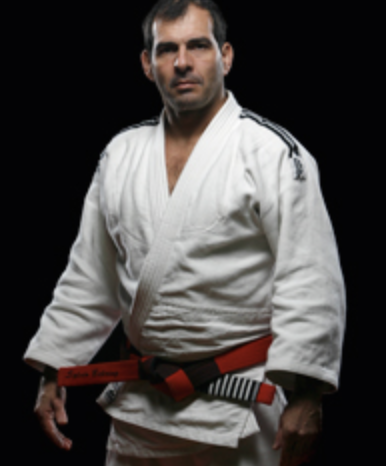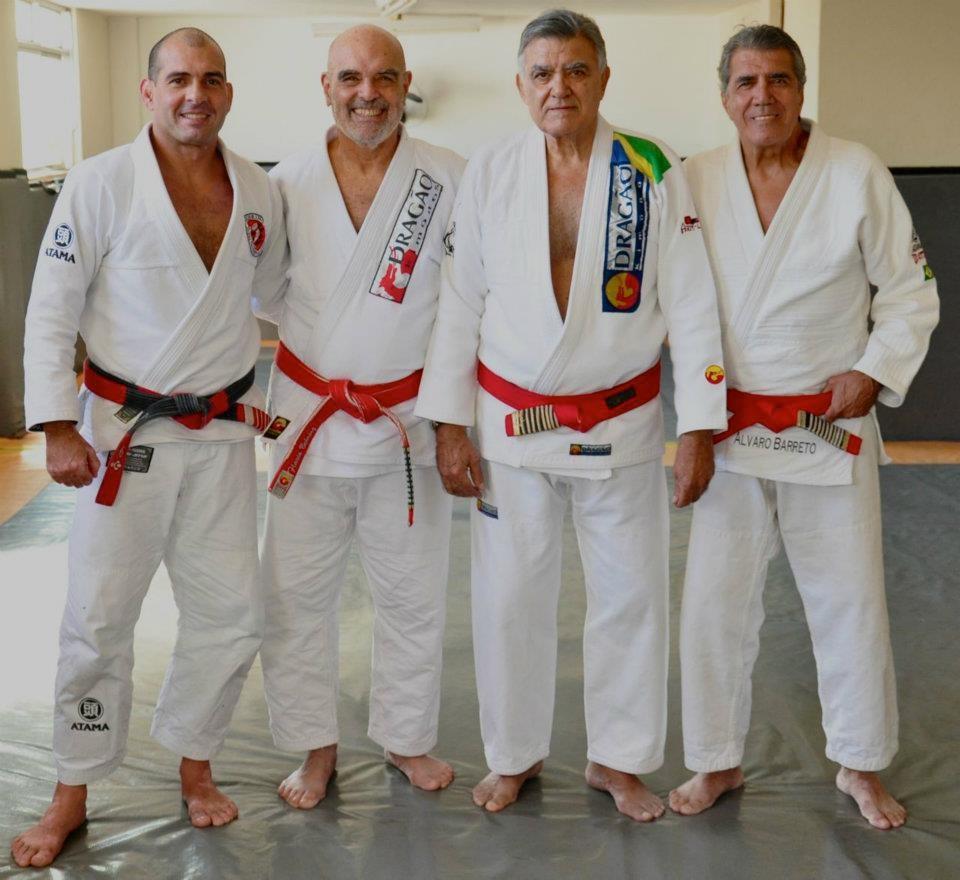 Sylvio Behring is the son of Brazilian Jiu Jitsu Master (9th degree) Flavio Behring being also as a red and white belt (8th degree) himself as well as a Judo black belt. Widely regarded as one of the top grappling instructors of his generation, Sylvio initiated his career training under the Barreto Brothers, particularly with Grand Master (9th degree) Alvaro Barreto – going on to become one of Barreto's top students.
Sylvio also helped the development of jiu jitsu in different regions of Brazil, including Sao Paulo and Porto Alegre and is brother to the late Marcelo Behring, another key figure in this martial art's history.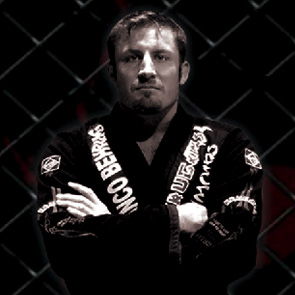 Jesse Richardson is a Brazilian Jiu Jitsu third degree black belt. Has trained in martial arts for over 30 years. Trained under Master Sylvio Behring and Professor Shah Franco. Has lived in Rio De Janeiro, Brazil and trained with the likes of Professor Royler Gracie, Professor Ronaldo 'Jacare' Souza, and the Gracie Tijuca Vale Tudo Team. Trained under Canadian heavyweight boxer Ken Lewkusta. Jesse Continues to train with professional fighters and world champions on daily basis.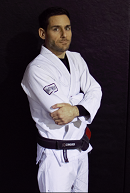 Gregg King is a BJJ Black belt competitor that LOVES Jiu Jitsu and everything it Represents.
He teaches Self defense, Begginers, Intermediate and Advanced techniques.
A Professor Just Trying to spread the Passion of the Gentle Art and give it more Awareness.